Haj Vaccines Brisbane
July 25th, 2016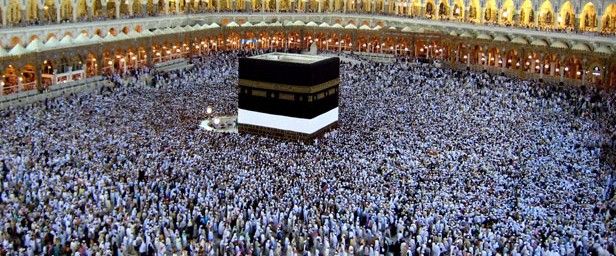 If you attending the Haj Pilgrimage in Saudi Arabia, September 9-14 this year, and you are based in Brisbane, and need Haj vaccines, consult us ( Phone 32219066).
For the Haj, all persons over 2 years of age must have the 4-strain Meningococcal Vaccine. It must be documented in the ( yellow ) International Vaccination Record book.  Haj Vaccines must be completed at least 10 days prior to travel, but earlier is better.
Routine childhood vaccines are strongly recommended
Ensuring current Polio vaccine in strongly recommended
Influenza vaccine is strongly recommended
Hepatitis A vaccine is strongly recommended
Many precautions are taken by the authorities in Saudi Arabia to ensure their visitors have a safe and successful journey, however  millions of persons attend the Haj. There is an increased risk of infectious diseases being transmitted, particularly respiratory diseases.
It is not enough just to get Haj vaccines, pilgrims also need to follow general travel health precautions. Some hints follow.
Travellers need to be aware of the MERS-CoV. This virus is present in Saudi Arabia, causes serious chest infections, and is becoming more common. It is transmitted from camels to people. Pilgrims need to be aware to avoid close contact with camels, avoid visiting farms, and avoid drinking unpasteurized camel milk, urine or eating improperly cooked meat.
Other important precautions
Food and water precautions  e.g.  food should be thoroughly cooked, prepared in sanitary conditions.
Water should be boiled or take a filter
Hand Hygiene should be followed – frequent careful hand washing or use of hand sanitisers
Cover mouth and nose if coughing or sneezing ( cough into your sleeve if necessary )
If possible keep a safe distance of one meter from persons with respiratory symptoms
Simple precautions including having Haj vaccines early before travel, and following travel health advice while away will assist in ensuring a successful once-in-a-lifetime journey.
Further information from Centre for Disease Control in the USA is here