Rabies Vaccine Research Project BORS
January 17th, 2020

Update 21-4-21

We are thrilled to report we have now published this research.

Mills DJ, Lau CL, Mills C, Furuya-Kanamori L. Efficacy of one-dose intramuscular rabies vaccine as pre-exposure prophylaxis in travellers.

Journal of Travel Medicine. 2021 Apr 10;taab059.

Link to the abstract is here

Thanks so much to all those who assisted with this project.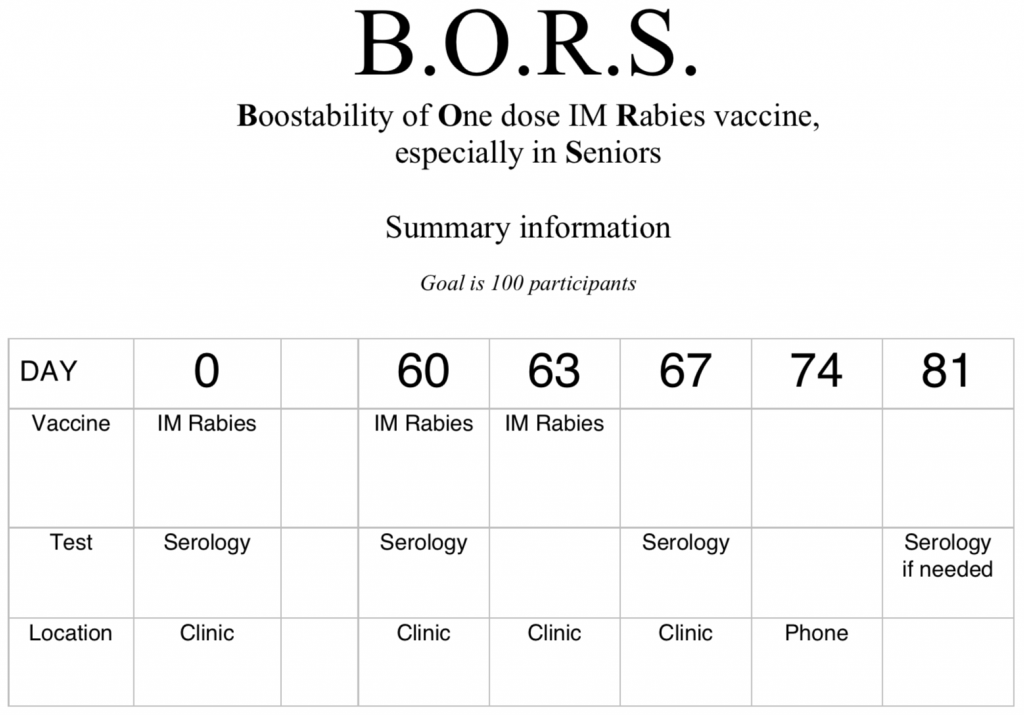 The participant information sheet we used is here:  BORS PIS