Mosquito Nets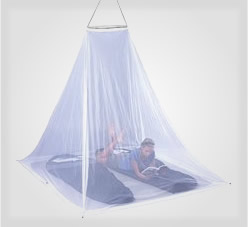 For a good night's sleep, and to keep away that most dangerous of animals – the mosquito! We have both single and double-sized compact bed nets. The nets are World Health Organisation accredited Long Lasting Insecticide Nets (LLIN). More information can be found on the manufacturer's website – single net or double net.
Single and double compact nets retail for $35-$45 + GST.
To Order: Please contact us.