EarPlanes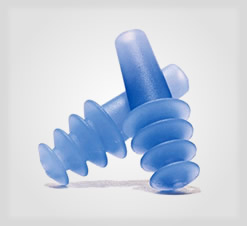 EarPlanes are disposable, air pressure regulating earplugs that alleviate the ear pain associated with changes in plane cabin pressure. Recommended for travellers who must fly with colds, allergies or sinus conditions, they also ideal for young children.
Made from soft hypoallergenic silicone, EarPlanes are inserted into the ear one hour before landing, and removed after landing when the cabin door is opened.
Earplanes are A$15.40 + GST. per pair with children's sizes (suit 5-11 years) also available.
To Order: Please download an order form or contact us.